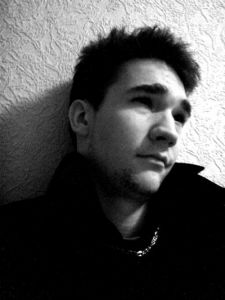 To have found one's own unmistakable style at the age of just 18 isn't something that many artists can claim. Dennis Hill can. And perhaps that's because the young over-achiever was inspired by electronic music very early – at just six years of age. At barely eight, he was already sitting at his father's PC, putting tracks together with enthusiasm: "From then on, I knew without doubt that I wanted to have something to do with music later", Dennis recalls. Not a bad resolution, especially since it's now becoming reality.
However, the history of the Kiel schoolboy, who was born in Munster, was not quite as linear it sounds. When he became a teenager, he suspected that his enthusiasm for making music had just been a phase. This quickly proved to be a misapprehension. His discovery of the Internet music community put him back on the right track. "I just got into it again", reports Dennis Hill. First he threw himself into the hardcore genre, but he found that boring after a while. "And I thought: Hey, why not try something new."
No sooner said than done: From then on, Dennis devoted himself to trance, electro and house, explored their genres and subgenres and became familiar with enormous diversity. "I never wanted to sound like someone else; I always wanted to develop my own style" explains Dennis. He has completely succeeded in doing so. To categorise his sound among the current genre categories, you have to imagine a combination of progressive trance, progressive house, tech-trance and electro – that just about captures it. This mixture has succeeded in inspiring, among others scene idols such as Store N Forward and Duderstadt, who love to play Dennis Hill songs. It's high time to publish a few selected tracks by Dennis Hill; a task that Transsonic Records is all too happy to perform.
What Dennis Hill dreams of? Sometime he wants to play music at a really big event and inspire the masses. But the first on the agenda in the near future is a move to Hamburg. Technical high school diploma included.
© 2009 by Transsonic Records